Changing the odds, Changing the future!
Brandon A. Okpalobi, Founder & CEO
Brandon Okpalobi's journey from the lively streets of New Orleans to becoming the founder, president and CEO of DIBIA Athletic Development and DIBIA Dream, Inc., is remarkable unto itself. Even more powerful than Brandon's own story is how DIBIA has grown from its beginnings as a summer camp to its comprehensive scope that helps at-risk African-American urban youth beat the odds, realize their potential and achieve their dreams thorough DIBIA Dream.
Selfless, determined, disciplined, and ambitious are all words that aptly describe the Founder and CEO of DIBIA Athletic Development, Brandon Azuka DIBIA Okpalobi. During his time in Miami, Brandon has made significant contributions to the local community, through business and community service. More impressive than his accomplishments on paper are his wonderful character traits. He has selflessly taken an active role in motivating today's youth through both actions and words to live their best life, and be their best selves, while honoring God.
Meet Brandon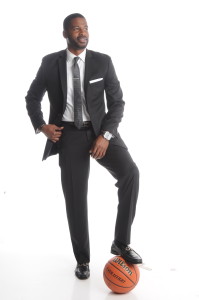 Leaving New Orleans in 2000, Brandon went on to graduate from University of Miami with a degree in Computer Information Systems and a minor in Marketing after walking on the Division 1 basketball team and earning a scholarship his senior year. During his high school and college years he was recognized for his athletic skills as he Walked-On to the University of Miami Basketball team and was named Team Captain his senior year. From 2005 – 2011 Brandon worked for major corporations such as the Orange Bowl Committee, Deloitte & Touche LLP, The Miami Heat and the University of Miami.
Brandon has also been recognized for his activism and community leadership by receiving numerous awards, including:
2016 BMe Leader Award Recipient, BMe Community
Outstanding Community Service in Physical & Mental Health Award Winner, Delta Sigma Theta Sorority, Inc (Dade County Alumnae Chapter
Trailblazer Award, Data News Weekly
Brickell Magazine Top 20 Under 40 Professionals
President Obama Council on Fitness, Sports and Nutrition Community Leadership Award Winner
Community Outreach Award Winner, Greater Miami Chamber of Commerce
Pulse Award Recipient, NBT Movement
South Florida's Rising Stars for the Community Leaders and Entrepreneurship, ICABA Media
Finalist for Emerging Business of the Year, Greater Miami Chamber of Commerce
Rising Star Award, Miami-Dade Chamber of Commerce
40 Under 40 Business Leaders in South Florida, Legacy Magazine
Finalist for Community Outreach Business of the Year, Greater Miami Chamber of Commerce
Distinguished Service Award for emerging entrepreneurs, K. Jules
Published insert in Exit Strategy book, by George Olokun
He leaves a lasting impression on those with whom he comes in contact with. Brandon devotes his time to organizations such as 100 Black Men of South Florida, Breakthrough Miami, Beacon Council New Leadership Taskforce, and is the past President of the Young Professional Network (YPN) Miami.
The mantra, "To lead is to serve" very well describes Brandon as he routinely proves his effective leadership ability through community service and training.